You're invited to…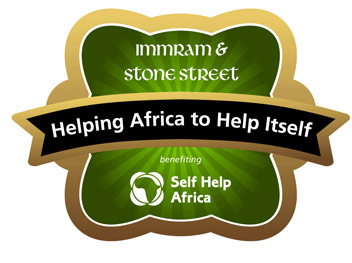 The Stone St Streetfest, July 10th 2012
5.00pm – 11.00pm
Stone St,
…in Manhattan's Financial District
Limited edition Event T-Shirts
will be available for a donation
IMMRAM and Stone St, in collaboration with the Irish New York and New Jersey
business networks, IN-NYC, IBO,  IIBN, Engle Martin & Associates and
Southern Wines & Spirits invite you to join their fundraising street festival to support
Self Help Africa's work in helping people in rural Africa to lift themselves out of poverty.
Stone Street is Manhattan's oldest paved street, and is lined with some of the
city's best bars and restaurants. All participating establishments will donate a generous
portion of all purchases, meaning that for every item consumed,
an automatic donation is made to Self Help Africa.
The participating establishments include Becketts, Burger Burger, The Dubliner,
Mad Dog and Beans, Pizza Pizza, Stone St Tavern, Ulysses, The Growler
and Vintry Wine & Whiskey.
Proceeds from the following fine establishments
will be donated to Self Help Africa:


Sponsored by:



---
---
Self Help Africa
41 Union Square West, Suite 631
New York, NY NY 10003
USA
Read the VerticalResponse marketing policy.